Experience the Ultimate Pro Beautifying System
What is the Vivdia™ Multi-Function Beauty Facial Massager?
Vivdia™ Multi-Function Beauty Facial Massager comes equipped with:
New sonic cleansing technology
15 different speed vibration modes
Uses thousands of pulsations per minute to penetrate your skin effectively
Can be used in multiple ways - for facial cleansing, skin care application and massage
Want to know more? Go to our Features page.
What They Say...
Some of our Customers are Saying .....
Have used other sonic brushes to wash my face .... I like Vivdia Massager as its more that just a facial brush, it has an anti-aging massage feature that I can also use it together with skincare applications. I have only used this for a few days but my face looks shiny, less noticeable blackheads and fine-line reduced... my skin is getting smoother and healthier now!!
I have no doubt to use this massager as it has been certified, made with food grade silicon and also proven safe to use on my sensitive skin...And, its much cheaper compared to other similar products, and cost saving in long run as I didn't need to replace the heads or batteries. 
I searched for a facial brush for the longest time as my skin is super sensitive, this one was ideal! Removes all makeup and leaves my skin feeling so clean and refreshed. I give it a 100% and commend the sellers for proving it works!
To be honest, I was skeptical upon hearing about this product, I asked around and there are a few similar products in the market and have not been very confident with them. But the seller confidently tested it on my skin... It was so good. My skin was brighter and smoother, fine-line and blackheads less noticeable and reduced... Instantly!
I was hooked...I use it everyday! And now, my skin is clearer and smoother....  Thanks to Vivdia!
Got it whilst I was in Malaysia, skin became oily cos of the heat. After using it my skin stayed oil free for several hours before the next use. Now I'm back overseas where its cold and dry, my skin is usually flaky, with Vivdia my skin is super smooth!
Very much in love with this product! Relaxes my skin and makes feel totally cleansed. Even my siblings use it since they love how it can massage your right portions of the face whilst cleaning pores deep down. Highly recommended!
Contact Us...
Get in touch with us...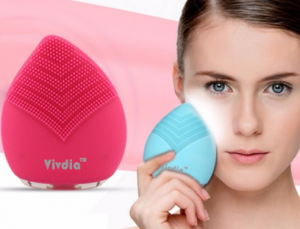 ProExcell International Plt
(Reg. LLP0011724-LGN)
Pusat Perdagangan Icon City,
T1-13A-07, No. 1B, Jalan SS8/39,
SS8, 47300 Petaling Jaya,
Selangor Darul Ehsan, Malaysia.
t: +6011-20663186
e: info@vivdia.proexcell.com.my